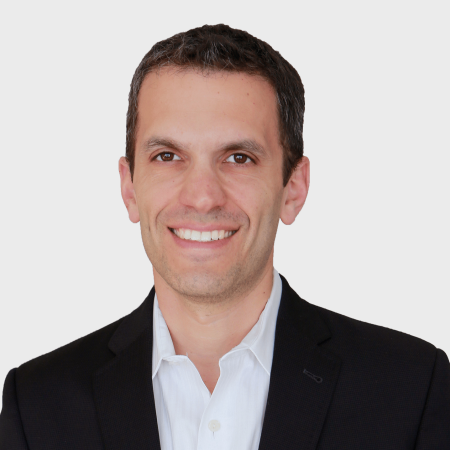 Ethan Cohen-Cole
Senior Advisor at Vega Economics
Dr. Cohen-Cole is an expert in banking, financial regulation, consumer credit, structured finance, financial markets, capital markets, and systemic risk among other areas. Dr. Cohen-Cole has more than 17 years of experience in financial services, litigation consulting and bank supervision, including experience at the Federal Reserve System as a bank regulator and as a policy and regulation expert. Dr. Cohen-Cole has worked with clients across the world. Dr. Cohen-Cole has also been an invited visitor or speaker at more than 75 professional and academic seminars and training sessions. He has recent and broad experience utilizing various econometric methods to shed light on issues facing clients.
As a financial economist in the Supervision and Regulation function of the U.S. Federal Reserve System, Dr. Cohen-Cole led quantitative reviews of large bank risk-modeling efforts and was a designated system quantitative expert on risk management and Basel II. Dr. Cohen-Cole evaluated the credit, market, and operational risk models for many top-20 financial institutions and evaluated bank-wide risk management systems from a technical as well as a policy and governance perspective. Dr. Cohen-Cole has also been closely involved with the creation of financial sector regulations.
He was a steering committee member of the Center for Financial Policy at the University of Maryland, where he served on an advisory committee to the Bank for International Settlements in the drafting of Basel I and II and served as an advisor to three central banks on systemic risk management. He has written widely on topics including commodities markets, municipal bond markets, systemic risk, and financial markets in general. His writings have been published in the Journal of Financial Economics, the Journal of Banking & Finance, Review of Economics and Statistics, the Journal of Macroeconomics, American Law and Economic Review, the Journal of Health Economics, and Economic Letters.
Dr. Cohen-Cole's recent work as a consultant has included engagements by some of the largest and most-respected law firms in the country, relating to litigation with billions of dollars at issue. In addition, Dr. Cohen-Cole has been retained by corporate clients for matters unrelated to litigation, including risk management, valuation and strategy.
Dr. Cohen-Cole holds a bachelor's degree from Harvard University, a master's degree from Princeton University in public affairs, and master's and doctoral degrees in economics from the University of Wisconsin-Madison.
FOR MORE INFORMATION CONTACT EXPERTS@VEGAECONOMICS.COM