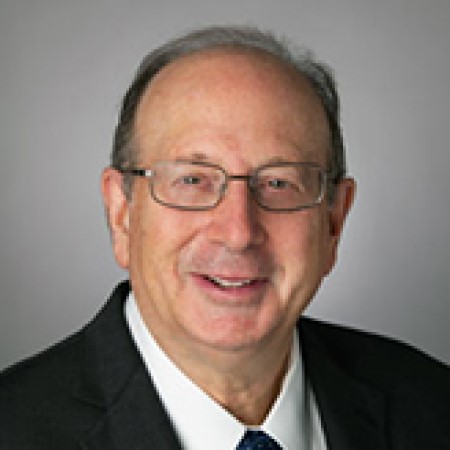 Daniel F. Spulber
Elinor Hobbs Distinguished Professor of International Business and Professor of Strategy at the Kellogg School of Management, Northwestern University
Daniel F. Spulber is the Elinor Hobbs Distinguished Professor of International Business and Professor of Strategy at the Kellogg School of Management, Northwestern University, where he has taught since 1990. He is also Professor of Law (Courtesy) at the Northwestern University Pritzker School of Law. Spulber received his Ph.D. in economics in 1979 and his M.A. in economics in 1976 from Northwestern University and his B.A. in economics in 1974 from the University of Michigan. Spulber has taught at Brown University, the University of Southern California, and Cal Tech.
Spulber's expertise is in Antitrust, Platforms and Two-Sided Markets, Intellectual Property, Technology and Innovation, and Industrial Organization. Spulber has provided expert testimony before the Federal Trade Commission (FTC), the International Trade Commission (ITC), the Federal Communications Commission (FCC), the Federal Energy Regulatory Commission (FERC), the Postal Rate Commission, and state regulatory agencies including the Illinois Commerce Commission (ICC), the California Public Utilities Commission (CPUC), the Indiana Utility Regulatory Commission, the Washington Utilities and Transportation Commission, and the Wisconsin Public Service Commission. Spulber provided expert testimony before the Superior Court for the State of California for the Country of Los Angeles, the U.S. District Court for the Western District of Texas, and the U.S. District Court for the District of Columbia. Spulber's research has been cited by the Supreme Court of the United States.
Spulber has organized 32 law and economics conferences on innovation and entrepreneurship. He has spoken at events organized by USPTO, The Ewing Marion Kauffman Foundation, The General Accountability Office (GAO), The National Academies of Sciences, Engineering, and Medicine, The Federal Reserve Bank of Chicago, The Technology Policy Institute, Oracle, and The Global Competition Review. He has received 37 research grants, including the National Science Foundation, Qualcomm, the Ewing Marion Kauffman Foundation, and the United States Patent and Trademark Office (USPTO).
Spulber served as the Research Director of the Northwestern University Center on Law, Business, and Economics at the Pritzker School of Law. He also served as the founding Director of Kellogg's International Business & Markets Program. Spulber is the founding editor of the Journal of Economics & Management Strategy, Wiley. He is the author of fourteen books including The Case for Patents, World Scientific Publishing, 2021. Spulber has published numerous articles in leading economics journals and law reviews.
Spulber was ranked 123rd among economists by number of journal pages weighted by number of authors by IDEAS, April 2021, https://ideas.repec.org/top/top.person.anbpages.html. He was highly ranked for 1979-2003 adjusted appearances in "The Most Frequent Contributors to the Elite Economics Journals: Half Century of Contributions to the 'Blue Ribbon Eight'," J. L. Heck and P. A. Zaleski, Journal of Economics and Finance, 9, Spring, 2006, pp. 1-37. Spulber was ranked 6th among economists in the United States in "Trends in Rankings of Economics Departments in the U.S.: An Update," L. C. Scott and P. M. Mitias, Economic Inquiry, 34, April, 1996, pp. 378-400.
FOR MORE INFORMATION CONTACT EXPERTS@VEGAECONOMICS.COM