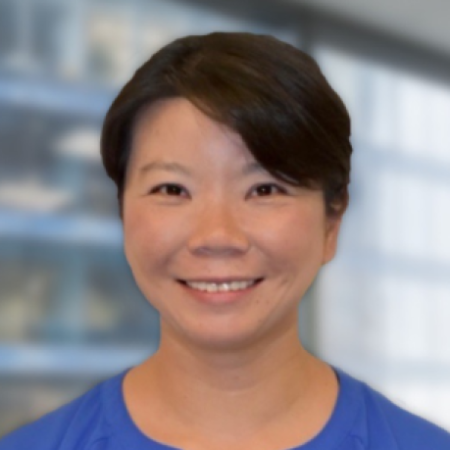 Daphne Chen, Ph.D. is the Managing Director at Vega Economics. Dr. Chen specializes in financial regulation, consumer finance, labor and employment, macroeconomics, and applied econometrics. Additionally, she has significant experience in model development and data analysis for a variety of topics, including consumer credit, employment, statistical analysis, taxation, and structured finance. Dr. Chen conducts quantitative analyses using data produced in discovery, or available publicly such as survey data of consumer finances, consumer data from credit bureaus, and small business finance data.
As the Managing Director of Vega Economics, Dr. Chen is responsible for building and maintaining strong relationships with clients. She identifies and contacts clients for new engagements and is actively involved in sourcing best-suited economists as testifying or consulting experts for cases. She serves as a liaison between clients, experts, and the Vega team, ensuring that the expert analysis meets client and company goals. She has extensive experience managing analytical and statistical projects, and she frequently consults with all levels of staff regarding economic and statistical analyses.
Prior to consulting, she was an assistant professor in Economics at Florida State University, and she received the First Year Assistant Professor Award for her research on consumer credit and labor market behavior. Dr. Chen has also taught advanced macroeconomics and computational economics in Masters and Ph.D. programs and macroeconomics, game theory, and statistics to undergraduate level students.
Dr. Chen has received several awards for her research on consumer credit and personal bankruptcy where she analyzed the dynamic effects of the interaction of labor and credit markets on consumer default decisions, government policy, employment, and welfare. She has published in economics journals including Journal of Macroeconomics, Review of Economic Dynamics, and Economic Inquiry for topics related to consumer credit, employment, and taxation. She has also served as a referee for academic journals, including Academia Economic Papers, Economic Inquiry, Economics Letters, and Journal of Economic Dynamics and Control.
In addition, she was invited as a CSWEP summer fellow to visit the Federal Reserve Bank of Atlanta in 2012 and was also invited as a visiting scholar to the Federal Reserve Bank of Saint Louis in 2013. She also has participated as an invited speaker at both professional and academic seminars and conferences. Sponsors of these programs include the Federal Reserve System, University of Toronto, University of Connecticut, Stony Brook University, American Economic Association, the Econometric Society, and the Society of Economic Dynamics.
Dr. Chen earned her Master's degree in Applied Statistics from the University of Michigan – Ann Arbor, and her Ph.D. in Economics from the University of Texas at Austin. She is fluent in English, Mandarin, and Taiwanese.
FOR MORE INFORMATION CONTACT EXPERTS@VEGAECONOMICS.COM